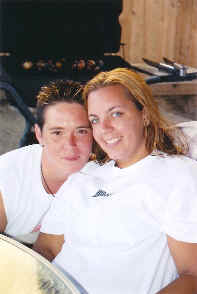 Well, Hello and welcome to my page, since this page is supposed to be "about me", I guess that I will tell you all a little about myself.
Well, to start, I am 25 years old, and I live and work in the San Bernardino, California area. I enjoy working with graphics, and have found a new found love for photography, and that is hopefully what I will show off in this site.
Another thing about me that is very prominent is that I am very much a capricorn, yes, I am materialistic, stubborn, and power hungry, but that also means that I am very into buying nice things, making a lot of money, and taking care of my friends!


Also, to mention a few other things, I am presently involved with the woman of my dreams, who I will have a lot of pictures dedicated to on this site, so check those out.
Please feel free to browse around, and email me, let me know if you like the site, and if I can do something better with it. Hope you enjoy my little world, and visit often, to see the changes that I have made to it.